Suche @Shooter-szene.de
Stimmen: 653
Kommentare: 0
Nvidia Treiber Update Tool
---


Alle Rechte an dem Widget - by Nvidia.
Shooter-sZene.de stellt den Nvidia Treiber-Service nur zur Verfügung, bei Fragen oder Support geht bitte über die Nvidia Homepage und nutzt das Support Formular!

Du bist ein anonymer Benutzer. Du kannst Dich umsonst hier registrieren
Useranzahl:
96497

Kategorien:
428

Dateien:
3511

Downloads:
2433480

Daten:
329,39-Gb
Call of Duty 3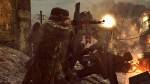 Call of Duty 3 ist seit dem 15. November (bzw. Dezember bei der Wii) 2006 für folgende Konsolen...
weiterlesen ...
Authoren diesen Monats
Username
News
1.) Nomand
1
Top Poster dieses Monats:
Server: 78.46.114.103
Port: 9987